Filter Content
Newsletter 12 May 2021
Thursday 13 May

Years 3 & 5 NAPLAN: Language Conventions

School Tours for prospective families

School Advisory Committee Meeting

Friday 14 May

Years 3 & 5 NAPLAN: Numeracy

Years 3-5 Library borrowing 

Tuesday 18 May

Narre Warren District Cross Country

Wednesday 19 May

National Simultaneous Storytime

Friday 21 May

Catholic Education Week 2021

Years P-2 & 6 Library borrowing 
Dear Parents, Students, Staff and all associated with St Catherine's Community
In the coming weeks, Andrea Kershaw, Pauline Moran and I will be meeting with parents who are seeking to join our community for their child in Prep in 2022. Many of these parents, whose child is just beginning their educational journey, talk about choosing a Catholic school because of the sense of community, the commitment to social justice and a recognised standard of values and behaviours that a Catholic school offers. Many parents of other faiths also seek a Catholic school. For some it is because our values, although grounded in the teachings of the Catholic faith, are shared by all members of the community. For others, there is a need to provide an environment that will support both their own and their children's search for meaning and spiritual awakening.
As a Catholic community, we promote Gospel values and strive to develop lifelong learners who actively contribute to society. The Catholic school shares in the mission of the church to proclaim the Good News of Jesus Christ. St Catherine's seeks to nurture the faith of young people through its religious education program and through the faith environment it cultivates. Our challenge is to endeavour to be a community that believes, worships and celebrates together, is welcoming and accepting, and offers quality teaching and learning.
"Catholic schools have grown more complex, but at their heart lies a great and simple truth . . . .  they exist primarily to give saints to the world."  (St John Paul II, 2000)
Happenings Around the School
Year 5 Camp - Year 5 students were recently involved in a 3-day/2-night trip to Sovereign Hill.  The trek to Ballarat provided a wonderful opportunity for students to explore a little more about Australia's history.  Students (as well as staff and volunteer parents) returned a little more weary than when they departed, but a great experience was had from all accounts received.

A huge thank you to staff and parents who looked after and assisted with the camp, going over and above to support such initiatives. and giving generously of their time.


Celebrating the Feast of St Catherine of Siena – Thursday, 29 April provided an opportunity for the school to come together and to celebrate in a special way the feast day of our Patron Saint, St Catherine of Siena.  The day commenced with a Mass for Years 3-6 and a liturgy for our Junior School in the Chapel followed by student participation in a range of activities shared with buddies.


New Facilities Open to Families – As part of our Feast Day celebration, an opportunity was afforded to parents to come along and have a look at the new facilities - particularly the MacKillop Building and the new front build.  The evening was very low key and casual with some very positive feedback being received from attending parents.


First Reconciliation - First Reconciliation has been celebrated by our Year 4 students over the past two weeks.  Due to ongoing restrictions, these ceremonies have been undertaken within class groups during school time in our Chapel.  Many thanks to Frs Jeff, Hiep and Sunil for presiding over these celebrations.


2021 NAPLAN – This week, students in Years 3 and 5 are participating in the  2021 NAPLAN Testing. The assessment is undertaken online, except for the Year 3 writing task. It is anticipated that schools should receive results  from mid Term 3.


Mother's Day Stall

– The opportunity for students to purchase something  special for their mums for Mother's Day was well received (particularly given that students didn't have the opportunity in 2020). A huge thank you to our P&F Executive for organising this event as well as  to parents who were generous with their time in preparing and manning the Stall on the day.




Staff News - Earlier this week, families of 5LA2 were advised that Daina Balnionis will remain on leave for the rest of Term 2. Replacing Daina for this time,  Mr Peter Haidamous

will take the class for the remainder of the term.  Peter is a familiar face to our school community and is regularly called on for emergency relief teaching and short contract work and so will seamlessly transition into this space and ensure the continuity of the Year 5 teaching and learning program.



General Reminders
School Fees - Just a reminder that schools for Term 2 are required to be settled by Friday, 21 May unless alternative arrangements have been made.
Families who hold an eligible Health Care Concession Card, may be eligible for CSEF (Camp, Sports and Excursion Funding).  If eligible, this would also entitle families to make an application for a fee remission, which effectively would see a significant reduction of fees to be paid.  For more information, please speak with Margaret Lonergan or alternatively email accounts@stcberwick.catholic.edu.au. 
General Information
Visitors Onsite - Parents are welcome to bring their children into the school grounds before school including rebound wall, oval area and vines area. Density limits require the Courtyard area and classrooms to be visitor free before and after school.  Parents are also welcome to access the Uniform Shop or the school office for general enquiries.


School Website - Our school website has recently been reviewed and refreshed.  It has a new look and is well worth a look at some stage.  The website address remains the same: www.stcberwick.catholic.edu.au.
Yours in Catholic Education
Kevin Browning
Principal
Whole School Approach to 
Positive Behaviour Support
Hello Everyone!
As we approach the middle of term two, we notice the days becoming colder and shorter. We tend to feel a bit run-down and the holidays still seem a long way off. Sometimes, all the 'things' we have to do and effort we put in, don't appear to have immediate reward. However, just like a seed planted at the end of Summer, there is a lot happening below the surface that we can not see, yet. This is a time for consistency and persistence; placing one foot after the other and getting back up again after a challenge or obstacle.
This week, we focus on Interacting Appropriately when we Play. Students will often describe their thoughts about school based upon how their experiences are in the playground. When we ask our children what they like or don't like about school, it's playtime that ranks highly in importance. The yard is often an overwhelming or confusing environment for some children. There are always going to be times when relationships become complicated and problems arise. The yard is sometimes where these issues occur. It is important to remember that there is always, at least two sides to every story and students are not as experienced at seeing more than one way to resolve a problem when they are in the middle of the situation. Some of the problematic behaviours we see at school, include students who don't realise how forceful or domineering they are towards others, students who have difficulty taking turns, winning or losing, students who display aggression towards others and students who resort to 'fight or flight' behaviour.
At St Catherine's, we have proactive expectations, referred to as our Student Shine Matrix. We explicitly teach strategies and use resources to support student growth and development in managing their emotions and relationships effectively. Students learn about: problem-solving, conflict resolution, looking at a situation from another perspective, identifying and regulating emotions, collaboration and teamwork, acceptance, tolerance and forgiveness. Research shows children who are provided opportunities and are supported to talk at home and at school about the problems they encounter with their peers, will have a more positive attitude to life. They will find it easier to manage playground ups and downs and restore and develop positive relationships, compared to those children who rely on other people to solve their problems for them. 
Children need people around them who they can trust, who accept them for the unique individuals they are, who encourage them in their efforts and who teach them to notice and own their actions in an empathetic way.
Yveie Tonks
Leader for Positive Behaviour Support Implementation
From our SHINE Leaders
Parent Fortnightly Overviews
Please refer to the following learning overviews for the coming fortnight:
On Friday 7 May, we celebrated National Story Dog's Day. The whole school community joined in wearing crazy socks to show their support and to have some fun.
We were visited by both of our Story Dogs, Meika and Daisy who had a wonderful afternoon visiting "Bright Lights" in the Library at lunchtime for a special performance.
They also visited classrooms to share the importance of the Story Dogs Program and to show students how to safely approach a dog. Classroom activities and information were available for students to participate in to celebrate the day.
Thank you for the wonderful school donation to support the Story Dogs Program. Any money donated goes directly to the training/accreditation of future Story Dogs to support other children throughout Australia.
For more information regarding Story Dogs, please explore the website storydogs.org.au
If you would like to donate to Story Dogs the details are:
Westpac Bank
BSB 032 584
Account No. 286132
Account Name. Story Dogs Ltd
YEAR 5'S SOVEREIGN HILL CAMP
Inspire Casey Primary School Leadership Forum
Last week the school and vice captains attended the Inspire Casey Primary School Leadership Forum at Selandra Rise Community Hub. We attended this forum so that we could grow our leadership skills, we got to collaborate with other school leaders and participate in 4 leadership workshops.
Firstly, we participated in a workshop where we learnt what we as humans think about others. Each person was given a different coloured shape to make groups. Some groups were the same shape or colour, and some were mixed. We were asked what we liked about each group, and if any were better than the other, or if you felt like you belonged in the group. We talked about how we humans can sometimes judge others at our first instinct, but how it is best to know that everyone is different and unique in every way.
At the second workshop we did some martial arts! We started off doing some exercises such as burpees and then the instructor Rodrigo taught us his four rules: Be strong, Be calm,Be kind,Try hard! We did an activity where we had to run through a towel attached to a rope while it was swinging fast. The purpose of this activity was to teach us that even as leaders we don't always have control over everything. We had no control over the speed of the rope so we had to watch our timing and really trust our instincts.
We also did an activity where we partnered up with someone and had to control our emotions before they took over us. This taught us how to control our emotions depending on the situation. In the first round we had to look up at our partner and try not to laugh. If we laughed we had to sit down. In the second round we were allowed to take a step back,close our eyes,block our ears and take deep breaths to try and take control of our emotions and stay calm. Overall this workshop taught us how to be resilient and not to always think that we should be in control.
During our lunch break the Casey 360 bus was parked outside and we had the opportunity to try it out. On the outside of the bus was Just Dance and that wasn't all! When you stepped inside the bus you could see PC'S and iPads galore! Along with all of the video games was a room with comfortable seats and 2 TVS. The great thing is the bus goes all around the City of Casey and is a free service recommended for 10-25 year olds to enjoy. It even goes around to all different schools and youth events! Not only is there a youth bus but there are also 3 different youth services located in Cranbourne, Hampton Park and Narre Warren. At these locations you can get support, have fun, get help with school work or a job application and so much more.
The third workshop was about expressing ourselves using words. We started off by finding words that rhyme with the word "inspiration". After that we did some creative writing and expressed ourselves. We could write poems, anything we wanted! It was just a chance to be free and learn to be ourselves.
Lastly, we participated in an exercise where we transformed white, dusty rocks to bright colourful touchstones. This represented transforming a negative situation into a positive one. The first thing we had to do was think of a problem that we went through over the past 12 months and then we had to look at a pile of rocks and pick the one that 'spoke to us'. After choosing our rock we had to think of a way to resolve our problem and then think of a colour that represented that. We then had to dust off the white dust just like we were wiping off our problems and then we coloured and decorated our rock. 
Overall this experience was really one of a kind and an amazing way to learn how to improve as leaders and about the City of Casey! We as leaders will apply these skills and use them to be even better leaders towards our peers and the St Catherine's Community.
Written by 
Tahlia Shu, Sam Milton, Ali Kuster and Rajveer Chandra
School Captains and School Vice Captains 2021
Hello Everyone
Today we celebrated the last class of students for the Sacrament of Reconciliation. It was a very beautiful liturgy where the students participated with great reverence and respect. A big thank you to all the staff and families who supported these celebrations. 
We are now in the midst of organising First Holy Communion where families have been asked to register via Try Booking. This year we will be celebrating the sacrament in the St. Michael's Stadium with a maximum of six people per family permitted, one being the child making their First Holy Communion and five additional guests. These measures will ensure that we are following the COVID-19 health and safety regulations. If you have not registered yet and cannot access the Try Bookings website, you will need to contact the Parish Support Centre. 
Just a reminder that First Holy Communion will be celebrated:
Friday May 28 at 7:30pm

Saturday May 29 at 11:00am and 1:00pm

Friday June 4 at 7:30pm

Saturday June 5 at 11:00am and 1:00pm

Friday June 11 at 7:30pm

Saturday June 12 at 11:00am and 1:00pm
Regarding the Sacrament of Confirmation we would ask that you SAVE THE FOLLOWING DATES:
Thursday 26 August at 7.30pm

Friday 27th August at 7.30pm 

Saturday 28th August at 1.00pm and 3.00pm
Bookings for the Sacrament of Confirmation will open on 21st June. All ceremonies for this sacrament will be held at St. Francis Xavier Stadium in Beaconsfield.
If you have any questions regarding the above information please do not hesitate to contact me. 
Yours in Faith
Nerida Byrden
Leader of Catholic Identity Religious Education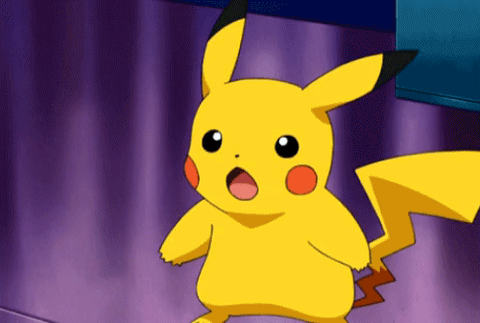 Pokemon Cards
Students can bring Pokemon cards to school however, please note that it is at their own risk.
 Students are not permitted to 'trade' or 'swap' cards whilst at school because:
Not all students understand this is 'forever'  and they get upset

Not all students trade fairly

Cards are valuable and lost cards are often at the expense of a parent

Cards can sometimes be used for making friendships - friendship should be unconditional and free!
School Crossings
All School Crossing outside the school are manned by Casey City Shire Council trained Crossing Supervisors.
These crossings when manned are the safest place for students and adults to cross the road.
Children and adults should not cross Ridgemont Drive or Meadowlands Way at any other point.
Adults please promote these crossings: use them with your children.
Safety Around Schools
Water Bottles
Students need to bring a PLASTIC water bottle.
Metal water bottles present as a hazard or risk to students. 

Metal water bottles cause injury because they are heavy - regardless of whether it is full or empty.
We ask that you keep metal water bottles at home and send a plastic water bottle to school instead.
Our school Canteen operates on Tuesday and Thursday.
Orders are online only.
Orders are via CDFPay.
Orders must be complete by 8:45am on the day.
Orders can be placed in advance.
Please ALWAYS check the date BEFORE you continue with your order to ensure that the date is correct, so that your child gets the order on the correct day!
Please see the link below. Create a CDFPay account and then simply place your order.
Cancelling Orders
If your child is sick or will not be attending school and you have placed your order you need to:
Contact the School Office to advise that you wish to cancel the order.

Your CDFPay account will be credited.
No refunds are possible.
| | | |
| --- | --- | --- |
| Matthew  | Mia  | Nathan  |
| Aatish  | Ryder | Jenna |
| Samuel | Georgia | Ruby |
| Charlize | Robynne | Samuel |
| Fallon | Jayden | Doa |
| Scarlett | Faith | Isaac |
| Neriah | Ava | Shumirai |
| Callum | Eloise | Xavier |
| Kepler | Davis | Charlie |
| Farag | Makenzie | Angelin |
| Brenlie | Aaliya | Olivia |
Uniform
There is a delay in the supply of stock of girl's winter tunics in sizes 10&12.
If impacted by this, girls may wear either the grey trousers or the sports uniform until such time as stock is replenished.
FULL WINTER UNIFORM
Students should now be wearing their FULL WINTER UNIFORM
Hats are no longer required. 
Girls Winter Uniform

Tunic, lemon blouse, school jumper, grey socks or tights

Grey trousers, yellow blouse, school jumper, grey socks

Girls Winter Sport Uniform

Sport polo shirt, school windcheater, school shorts or tracksuit pants and WHITE socks

Boys Winter Uniform

Grey long pants, lemon shirt, school jumper, grey socks

Boys Winter Sport Uniform

Sport polo shirt, school windcheater, school shorts of track suit pants and WHITE socks
The Uniform Shop
Owned and operated by Jan Kennewell
Location:                  Multi-Purpose Room
| | |
| --- | --- |
| Monday | 8:30 – 10:45am |
| Tuesday | 8:30 – 9:00am |
| Wednesday | 8:30 – 9:00am |
| Thursday | 8:30 – 9:00am |
| Friday | 8:30 – 10:45am |
Access
Enter the school grounds via the gate near the School Office, opposite the Chapel
Sign in VIA the QR code at the MPR or at the uniform shop 
Purchase and pay. Note: Payment is by credit card only. NO CASH. 
Exit via the same gate
ONLINE Ordering
Order online using QKR!
Download the app
Create a login
Locate St Catherine's Catholic Primary School
Add a profile
Order
Orders will be sent home via your child
Additional Opening Times
Open Tuesday and Friday afternoon from 2:30 – 3:30pm in the FIRST two weeks of every and the LAST two weeks of every term.
Mass at St Michael's

has returned! 
Everyone is welcome to attend but because we are limited in numbers bookings for weekend masses are recommended to ensure your spot. 
Book  online at stmichaelsparish.org.au or call the Parish Support Centre 9707 1355. 
Weekend Mass times are 6.00pm Saturday Night and 7.30am, 9.00am, 10.30am and 6.00pm on Sundays. 
Weekday masses do not require bookings and are on at 9.30am Tuesday to Saturday.
Friday 28 May 

Thursday 10 June

School Advisory Committee Meeting

Monday 14 June

Public Holiday: Queen's Birthday

Wednesday 16 June

Regional Cross Country Championships

Friday 25 June

Monday 12 July

Friday 23 July

Year 6: Inter-School sport

Monday 26 July

Friday 30 July

Year 6: Inter-School sport

Friday 6 August

Year 6: Inter-School sport

Monday 9 August

Prep & Year 6 Swimming Program begins

Thursday 12 August

School Advisory Committee Meeting

Friday 13 August

Year 6: Inter-School sport

Friday 20 August

Year 6: Inter-School sport

Friday 27 August

Year 6: Inter-School sport

Tuesday 31 August

District Athletics Carnival

Thursday 9 September

School Advisory Committee Meeting

Friday 10 September

Catholic Schools Lightning Premiership

Wednesday 15 September

Division Athletics Carnival

Friday 17 September

Monday 4 October 

Term 4 begins

Year 6 Canberra Trip

Year 4 & Year 2 Swimming Program begins

Thursday 14 October

School Advisory Committee Meeting (AGM)

Wednesday 27 October

Regional Athletics Championships

Monday 1 November

Tuesday 2 November




Thursday 11 November

School Advisory Committee Meeting 

Wednesday 15 December 

Students' Last Day of School

Thursday 16 December 

Friday 17 December 

School Closure

Term 4 concludes