Filter Content
Newsletter 26 May 2021
Wednesday 26 May

Catholic Education Week 2021

Thursday 27 May

Year 1 Excursion - Moonlit Sanctuary

Catholic Education Week 2021

Friday 28 May

SCHOOL PHOTOS

Catholic Education Week 2021

Tuesday 1 June
Wednesday 2 June

SPORT - Division Cross Country

Friday 4 June

Library borrowing - Senior

Wednesday 9 June
Dear Parents, Students, Staff and all associated with St Catherine's Community
Faith in the future - I have come that they may have life and have it to the full.
This week will see schools across the Sale Diocese reflecting, acknowledging and celebrating in a special way our distinctive mission and ministry of the Church as part of Catholic Education Week. Catholic Education Week is celebrated each year and presents a special opportunity for our Catholic school communities and other Catholic Education agencies to celebrate our rich story in terms of faith as well as achievements and areas of excellence.
In the spirit of the theme of Catholic Education Week, it gives us a wonderful chance to pause, pray and proclaim the Spirit of the Living God who is alive and lives within each of us.
This year's theme, "Faith in the future - I have come that they may have life and have it to the full," is a combination of a quote from John's Gospel and the theme for the bicentennial celebrations of Catholic education in Australia. It provides an opportunity for all members of the school community to considerr the call of the Gospel to build the Kingdom of God here and now.
National Reconciliation Week
Tomorrow, 27 May, sees the commencement of National Reconciliation Week (NRW) for 2021. National Reconciliation Week is a time for all Australians to learn more about and celebrate our shared histories, cultures, and achievements, as well as to explore how each of us can contribute to achieving reconciliation in Australia.
The dates for NRW are the same each year: 27 May to 3 June.
These dates commemorate two significant milestones in the reconciliation journey — the successful 1967 referendum, and the High Court Mabo decision respectively.
Thursday 27 May is the anniversary of the 1967 Referendum which saw over 90% of Australians voters choose, yes. Yes, to Aboriginal and Torres Strait Islander people being counted in the census and yes to the Government to create laws that could assist in addressing inequalities
Thursday 3 June is Mabo Day which recognises the important contribution by Eddie Koiki Mabo in bringing forth a case that accepted the claim that Mer Island is home to the eight tribes of the Meriam people and has been for hundreds of years before the arrival of the British, nullifying the claim of terra nullius.
In 2021, reconciliation is more than just raising awareness and knowledge. This year's theme urges the reconciliation movement to consider more impactful action that can be undertaken. The National Reconciliation Week theme for 2021 is, More Than A Word: Reconciliation Takes Action.
At its heart, reconciliation is about strengthening relationships between Aboriginal and Torres Strait Islander peoples and non-Indigenous peoples, for the benefit of all
Australians.
"… A reconciled Australia is one where our rights as First Australians are not just
respected but championed in all the places that matter …"
Kirstie Parker – Board Member, Reconciliation Australia
Acknowledgement of the Land
As we gather to pray for Reconciliation may we remember that 27 May and 3 June are
important dates in Australia's history. 27 May marks the anniversary of the 1967
referendum when Australians voted to remove clauses in the Australian Constitution
that discriminated against Aboriginal and Torres Strait Islander peoples. 3 June marks
the historic 1992 Mabo decision in which the High Court of Australia recognised native
title—the recognition that Aboriginal and Torres Strait Islander peoples' rights over
their lands did survive British colonisation; and so we acknowledge that we gather
today on the land of the First Peoples, and pay our respects to their elders both past
and present, for they hold the memories, the culture and the wisdom upon which our
nation's future will be built.
Yours in Catholic Education
Kevin Browning
Principal
Whole School Approach to
Positive Behaviour Support
Yveie Tonks
Leader for Positive Behaviour Support Implementation
From our SHINE Leaders
National Simultaneous Storytime
Last week, we celebrated the National Simultaneous Storytime Day at St Catherine's. Throughout the day there was a buzz around the school as students read or listened to the story 'Give Me Some Space'. Many classes enjoyed listening to the story as read by astronaut, Dr Shannon Walker, on the International Space Station. National Simultaneous Storytime (NSS) is held annually by the Australian Library and Information Association (ALIA). Every year a picture book, written and illustrated by an Australian author and illustrator, is read simultaneously in libraries, schools, pre-schools, childcare centres, family homes, bookshops and many other places around the country. Now in its 21st successful year, it is a colourful, vibrant, fun event that aims to promote the value of reading and literacy, using an Australian children's book that explores age-appropriate themes, and addresses key learning areas of the National Curriculum for Foundation to Year 6.
By facilitating NSS we aim to:
promote the value of reading and literacy,

promote the value and fun of books,

promote an Australian writer and publisher,

promote storytime activities in libraries and communities around the country,

and provide opportunities to involve parents, grandparents, the media and others to participate in and enjoy the occasion.
Each fortnight the students visit the Library Discovery Centre to select books. We have a wide range of books including beautiful picture stories, easy fiction, fiction and nonfiction, magazines and graphic novels. Students are encouraged to bring their library bags on their scheduled day, each fortnight. Students need to return their books on Thursdays prior to their borrowing day. The loan limits for students are below:

| | |
| --- | --- |
| Year level | Books |
| Preps | 1 book |
| 1 | 1 book |
| 2 | 2 books |
| 3/4 | 2 books |
| 5/6 | 3 books |
This year the library is open on Fridays for Bright Lights. Bright Lights gives students, from Prep - Year 6, the opportunity to perform in front of an audience. Students can sing, dance, recite poetry, tell jokes or perform short plays. Bright Lights is always very popular and students at St Catherine's embrace the opportunity to perform.
If you have any queries regarding the Library Discovery Centre please don't hesitate to contact me.
Vanessa Jennings
Library Administrator
On Tuesday 18 May, St Catherine's was represented by a team of fifty two students from Years 3-6 to compete at the Narre Warren District Cross Country Carnival. All students gave 100% effort achieving outstanding results with St Catherine's winning the overall shield for the competition! This is our third overall win in a row.
11 students qualified for the Casey South Division Carnival on Wednesday 2nd June at Toomuc Recreation Reserve in Pakenham.
A big thank you to Cathy Smith who supported the representative team as a parent volunteer and to those parents who were in a position to come and support our runners at the event.
All students who ran on the day should be proud of themselves, as we are of them.
Justin Kenez and Elisha Langdon
PE Teachers
Top 10 Results
Boys 9/10 years

Domenik P - 1st

Spencer P - 2nd

Girls 9/10 years
Portia M - 1st
Boys11 years

Matteo I - 3rd

Oscar E - 4th

Girls 11 years

Tewila S - 5th

Lily E - 7th

Boys 12 years

Ryder A - 2nd

Jaime O - 10th

Girls 12 years

Alexandra K - 8th

Abigail T - 10th
Hello Everyone
This week is Catholic Education Week where we have the opportunity to celebrate being part of a Catholic community.
This year's theme for Catholic Education Week, "Faith in the future - I have come that they may have life and have it to the full," is a combination of a quote from John's Gospel and the theme for the bicentennial celebrations of Catholic education in Australia.
As part of Catholic Education Week seven students across Australia are selected to receive the Father James Wall Bursary. The bursary recognises the achievements of Catholic secondary school students who demonstrate outstanding leadership and service to others. This year a former student from St. Catherine's received this award. Congratulations Gabriella Stipkovic from St. Francis College, Beaconsfield. On behalf of St. Catherine's I would like to commend Gabriella on her outstanding achievement.
We are well underway with the Sacrament of Eucharist also known as First Holy Communion. The students from Years Four and Five will participate in this sacrament over the coming weeks.
Please keep them and their families in your thoughts and prayers.
Last Sunday was Pentecost Sunday, also known as the Church's birthday when the Holy Spirit came to the apostles and disciples and gave them the strength to continue Jesus' message.
There are times in our lives when we may find ourselves doubting our ability to do something, fear of the unknown or make a decision; it is in these times that we can look to the Holy Spirit to give us strength and courage to continue.
Below is a prayer for Pentecost that you might like to say:
For the Spirit of Peace
that calms our mind
and stills our life,
we give you thanks.
For the Spirit of Love
that touches hearts
and reaches out,
we give you thanks.
For the Spirit of Joy
that lifts our soul
and gives us faith
we give you thanks.
For the Spirit of Power,
that gift of grace
for this your church,
we give you thanks.
Yours in Faith
Nerida Byrden
Leader of Catholic Identity Religious Education
The evidence was clear!
In late April we had an enormous number of late students.
We sent communications out to families around the importance of being on time, the impact on a child and their learning when they are late. Minutes missed when late are recorded and can impact enrolment in secondary schools.
Many many families have worked hard and changed their ways.
The evidence is clear.
You have improved.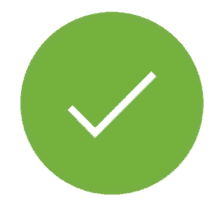 We thank you for your efforts.
Teachers and Leave
Sometimes teachers take one or two days leave and need to extend it on a day by day basis, determined by their circumstances. On these rare occasions it is just not possible for the school to communicate to parents this leave.
When teachers take planned leave of five working days or more, parents are advised via a 'Courtesy Letter from the Principal'. In this letter the school advises parents of the replacement teacher for the leave time where possible. On these occasions, the school works hard to replace the teacher with the best replacement teacher available the students are provided as much consistency as possible and so that parents know with who to best communicate.
Casual Replacement Teachers (CRTS).
The school has a contracted bank of Casual Replacement Teachers (CRTs) who replace teachers when on leave. In addition to this the school also sources CRTs through an agency. We try hard to replace a teacher on leave with the same teacher for the subsequent days, however this is becoming increasingly difficult given the winter period and a significant shortage of casual relief teachers in the system.
Child Safe Standards
All children have the right to feel safe and to be safe all the time. An organisation that provides a child safe environment is one that has a range of strategies and policies in place to ensure children are protected from harm and abuse.
To help keep children safe, the Victorian Government has introduced mandatory minimum Child Safe Standards (the Standards) for organisations that provide services or facilities for children.
This will assist organisations to:
build a culture of child safety that makes child safety everyone's business
apply a child safety lens to existing and new policies and practices
set clear expectations for staff and volunteers in relation to child safety
recruit child-safe staff and volunteers
enable staff and volunteers to feel empowered to act in the best interests of children when they have safety concerns
prevent child abuse, encourage reporting and improve responses to any allegations of child abuse
identify and mitigate risks to child safety
gain valuable information about how children experience the organisation.
You can check which types of organisations are in scope of the Standards by visiting the Department of Health and Human Services' Compliance with Child Safe Standards webpage.
The Commission for Children and Young People and relevant authorities such as the Department of Health and Human Services, play important complementary roles in overseeing and promoting compliance with the Standards.
What do organisations have to do?
To comply with the Standards, an organisation must have:
strategies to embed an organisational culture of child safety through effective leadership arrangements
a child safe policy
a code of conduct that establishes clear expectations for appropriate behaviour with children
screening, supervision, training and other human resources practices that reduce the risk of child abuse by new and existing personnel
processes for responding to and reporting suspected child abuse
strategies to identify and reduce or remove risks of child abuse
strategies to promote the participation and empowerment of children.
Organisations must also ensure they have a particular focus on promoting the cultural safety of Aboriginal children, the cultural safety of children from culturally and linguistically diverse backgrounds and the safety of children with a disability.
What can you do?
To be confident your child is safe when attending a service or facility and to help you know what measures you should see in place, please refer to the tip sheet What to look for in a child safe organisation. This resource includes a number of questions that you can ask your organisation including:
'Does the organisation provide training for staff on child abuse recognition and prevention?'
'Is there a clear and accessible complaints procedure for children, parents and staff?'
'Are policies in place to minimise risk involved in one-to-one situations with a child?'
You can also ask to see an organisation's evidence of compliance with the Standards. Organisations that provide services or facilities to children should be able to demonstrate how they have implemented the Standards.
If you believe an organisation should take a stronger approach to child safety, speak to someone in a leadership or management role. It may also be useful to talk to and listen to your child about their experiences of feeling safe in the organisation.
Our school Canteen operates on Tuesday and Thursday.
Orders are online only.
Orders are via CDFPay.
Orders must be complete by 8:45am on the day.
Orders can be placed in advance.
Please ALWAYS check the date BEFORE you continue with your order to ensure that the date is correct, so that your child gets the order on the correct day!
Please see the link below. Create a CDFPay account and then simply place your order.
Cancelling Orders
If your child is sick or will not be attending school and you have placed your order you need to:
Contact the School Office to advise that you wish to cancel the order.

Your CDFPay account will be credited.
No refunds are possible.
Uniform
FULL WINTER UNIFORM
Students should now be wearing their FULL WINTER UNIFORM
Hats are no longer required.
| | |
| --- | --- |
| Girls Winter Sport Uniform | Sport polo shirt, school windcheater, school shorts or tracksuit pants and WHITE socks |
| Boys Winter Uniform | Grey long pants, lemon shirt, school jumper, grey socks |
| Boys Winter Sport Uniform | Sport polo shirt, school windcheater, school shorts of track suit pants and WHITE socks |
The Uniform Shop
Owned and operated by Jan Kennewell
Location: Multi-Purpose Room
| | |
| --- | --- |
| Monday | 8:30 - 10.45am |
| Tuesday | 8:30 - 9:00am |
| Wednesday | 8:30 – 9:00am |
| Thursday | 8:30 – 9:00am |
| Friday | 8:30 – 10:45am |
Access
Enter the school grounds via the gate near the School Office , opposite The Chapel or along side the school oval.
Sign in VIA the QR code at the MPR or in the uniform shop
Purchase and pay. Note: Payment is by credit card only. NO CASH.
Exit via the same gate
ONLINE Ordering
Order online using QKR!
Download the app
Create a login
Locate St Catherine's Catholic Primary School
Add a profile
Order
Orders will be sent home via your child
Additional Opening Times
Open Tuesday and Friday afternoon from 2:30 – 3:30pm in the FIRST two weeks of every and the LAST two weeks of every term.
P&F General Meeting
Last week the P&F met for the third time this year A copy of the minutes can be accessed via the following link.
Book Club Issue 4 is now open for orders.
OR
Your order will be electronically linked to the school's order and will be delivered to the school.


Issue 4 orders close Monday, 14 June at midday.
Delivery of orders to the school, is approximately 10 -14 days after orders close.
If your order is a gift for your child, you can
click
on 'GIFT ORDER' and the order will be delivered to the School Office
not
your child's class. The Office staff will contact you directly to arrange a collection time.
Thursday 10 June

School Advisory Committee Meeting

Monday 14 June

Public Holiday: Queen's Birthday

Wednesday 16 June

Regional Cross Country Championships

Friday 25 June

Monday 12 July

Friday 23 July

Year 6: Inter-School sport

Monday 26 July

Friday 30 July

Year 6: Inter-School sport

Friday 6 August

Year 6: Inter-School sport

Monday 9 August

Prep & Year 6 Swimming Program begins

Thursday 12 August

School Advisory Committee Meeting

Friday 13 August

Year 6: Inter-School sport

Friday 20 August

Year 6: Inter-School sport

Friday 27 August

Year 6: Inter-School sport

Tuesday 31 August

District Athletics Carnival

Thursday 9 September

School Advisory Committee Meeting

Friday 10 September

Catholic Schools Lightning Premiership

Wednesday 15 September

Division Athletics Carnival

Friday 17 September

Monday 4 October

Term 4 begins

Year 6 Canberra Trip

Year 4 & Year 2 Swimming Program begins

Thursday 14 October

School Advisory Committee Meeting (AGM)

Wednesday 27 October

Regional Athletics Championships

Monday 1 November

Tuesday 2 November




Thursday 11 November

School Advisory Committee Meeting

Wednesday 15 December

Students' Last Day of School

Thursday 16 December

Friday 17 December

School Closure

Term 4 concludes