Newsletter 18 August 2021
Filter Content
Newsletter 18 August 2021
Friday 20 August

Year 6 SHINE Awards Presentation

Monday 23 August

Book Week 2021 - Old Worlds, New Worlds, Other Worlds

Thursday 26 August

Blessing of the New Building postponed

Friday 27 August
Friday 3 September

Author Visit - 3-6 George Ivanoff

Year 6 SHINE Awards Presentation
Dear Parents, Students, Staff and all associated with St Catherine's Community
Now in Week 6 of the term, and just over the halfway mark, it is hard to believe that we find ourselves already in the second round of lockdown since our return for Semester 2. Sadly, it seems that the routine of stepping in and out of the remote schooling landscape is becoming a regular part of what we do.  The never ending roller coaster of uncertainty is most definitely frustrating, disruptive and incredibly problematic, making forward planning and communication to families of what we can and can't do somewhat difficult.
Once again, as a school we find ourselves in somewhat of a holding pattern.  Various initiatives that were coming back on track like interschool sports for our Year 6 students, onsite access to the Uniform Shop, and even the Blessing and Opening of the school's new and refurbished facilities have been placed into a position of pause. It also places into uncertainty scheduled events such as swimming programs, celebration of 100 days of school for our Preps,  as well as planning of any incursions and excursions by various year levels.
General Information
2022 Enrolments - As the school undertakes the enormous process of preparation for the upcoming school year, it is important that we are aware of possible movements both in and out of the school community.  The final weeks of any school year can be an enormously busy time for many families insofar as transfers due to work or other personal circumstances. With position vacancies basically unavailable across most areas of the school and with waiting lists already resulting, it is essential that we are made aware as soon as is practicable of either families who may be transferring or of families who may be wishing to secure an enrolment position.


2022 Classes - Although only halfway through Term 3, the process of developing class lists will soon commence.  If your child has a particular need or there is some information that we should be aware of when considering class placement, parents are required to put this in writing and submit it to the School Office.  Please do not assume that information from previous years will be on file.  It is important this is submitted each year. Obviously, we cannot (and will not) accommodate requests for particular teachers; we can only look at the needs of the child.  All is to be submitted in writing by Friday, 17 September 2021 and emailed to principal@stcberwick.catholic.edu.au. 

It is important to note that once classes are established for the year, no alterations to allocations will be made.

…..AND A FINAL WORD
In the blink of an eye, almost six years as Principal have passed.  There can be no question that I depart with a deep sense of sadness and a very real sense of knowing that what I am leaving behind is a school and community which is truly great.  Despite various challenges along the way - flooding at the end 2017, fire in April 2019 and then of course the past couple of years managing a new landscape with COVID-19, my association with St Catherine's has indeed been one that has enabled me to grow and hopefully lead with hope, heart and vision.  I thank parents, students and staff sincerely for the support, the hospitality and the friendship that has been extended throughout my years as Principal.
In a particular way, I would just like to take the opportunity to thank all parents and carers who have been (and continue to be) a constant support of this school community.  You, the parents and carers, are an absolutely vital ingredient in the success of this school, contributing richly to the quality of what students experience here and supporting their efforts to grow and learn.  
I would also like to thank all the staff for their tireless work and their committedness to the learning and wellbeing of all students.  The phrase "going the extra mile" is often used but never more fittingly than when applied to the staff of St Catherine's School.

In leaving St Catherine's, I have every confidence that what I leave is a wonderful school which I pray will continue to embrace change and indeed the contribution of all those who follow.  May this beautiful school community continue to flourish with the seeds that have been planted as well as with the seeds that are yet to come and know that whatever achievements lie ahead will always be the work and the effort of all as you continue to grow in the love of God and the love of each other.
God bless you all as you continue to work in partnership with one another in continuing the admirable and sacred task of bringing Catholic Education to some of the many families within the Parish of St Michael's Berwick.
Yours in Catholic Education
Kevin Browning
Principal
Hello Everyone
Last Sunday was the Feast of the Assumption of Mary, a time to think about Mary's great faith and obedience.
Through her complete self-giving to God's will and her intimate relationship with Jesus, she is gifted with the immediate consequences of his resurrection. Like Jesus, she moves through death, to life with God without bodily corruption.
In Mary we are given the promise of our own future and an opportunity to look to Mary for guidance and understanding especially in these times of uncertainty. 
Due to the continued lockdown in Melbourne there will be a further delay to our First Holy Communions and Confirmation ceremonies.
As soon as we know more, we will inform families of any changes that we receive from the Parish. We understand that this is a very uncertain time for families especially for those who have children waiting to make their First Communion or Confirmation.
We will endeavour to do our best to celebrate these Sacraments as soon as we are able to. 
Just a reminder that this Sunday 22nd August is National Day of Prayer - The Church Together.
It is an opportunity for people to come together and pray, you can find more information at: http://www.nationaldayofprayer.org.au/LordHaveMercy/     
Yours in Faith
Nerida Byrden 
Leader of Catholic Identity Religious Education
This week's SHINE focus at St Catherine's is ENGAGE IN LEARNING.  
For the students of St Catherine's, Engaging in Learning during remote learning keeps us all connected as part of our school community!
Below is a message from our SHINE Leaders, Brenlie and Oli and some tips on how to stay Engaged in our Learning. 
To the students of St Catherine's, you're not alone! Going into lockdown 6.0 isn't easy! But there are ways to stay positive. Think of lockdown as an opportunity to grow as a learner as well as learning to adapt. If you use our tips and tricks, you might find that lockdown is just that little bit easier.
Taking breaks is super important!

Being in lockdown for the sixth time means more screen time and your brain and muscles get hurt by sitting down for a long period of time. You could:



Go outside and play a game or go for a walk

(do parkour on your fence)

Read a book

(aloud, where your parents are working)

Spend time with family: play a board game together or have a chat (

cheat in the game)

Dance, sing or listen to or play some music

(sing as loud as you can and bug everyone in the house)

Play dress-ups

(bug your parents while they cook)

Riding your bike

(practice some tricks)

Do some cooking with a family member and try new foods (spill the yolk everywhere, don't blame me!)

Practise gymnastics (flip on your couch and bed)

Talk with your family (Annoy your parents while they are working from home!)

Do some Arts and crafts (and spill glitter everywhere)
    2.  Always try your best with everything that you do. If you need some help,
         or aren't sure about something you could: 
Checking your work before you press submit 

Ask for help if you aren't sure what to do

Don't spend the whole day alone, speak to parents, siblings and friends, communicate!
All of these people are there to help you! If you've got a problem with anything just ask people in your house or your teacher!
    3.  Having a routine in lockdown is a really helpful way to
         set goals in remote learning. Some ideas could be: 
Make a checklist: go on the notes app and make a list, or you can write it down on a piece of paper, and cross each task out after you finish it.

Setting timers to finish tasks can help finish work on time. 

Stick to the timetable, use your breaks
    4. Looking after your mental health is extremely important because being in
        lockdown isn't easy for many reasons. Try and think of this time as a chance to
        grow as a person and learner. Some ways to keep being happy and to keep
        enjoying school are:

Ask for help

Find a place that is quiet and you feel like you can calm down and take some time to de-stress.

At the end of the day you should take some time to think about what you've done well

Breathe

Exercise

Be proud of yourself

Have something to look forward to each day

Listen to music

Keep in contact with your friends

Do things that you love!

Scream and shout and let it all out!

Dance like nobody's watching!
The key is to stay positive and have some laughs!!
By using these tips and tricks you can be successful each day through remote learning! Let's be positive and be happy! Thanks for tuning in!
From your Student Leaders
Tahlia, Sam, Ali and Rajveer
Parent Fortnightly Overviews
BOOKCLUB Issue 6 
OR
Your order will be electronically linked to the school's order home delivery only.
Closing date is
Friday 3 September 2021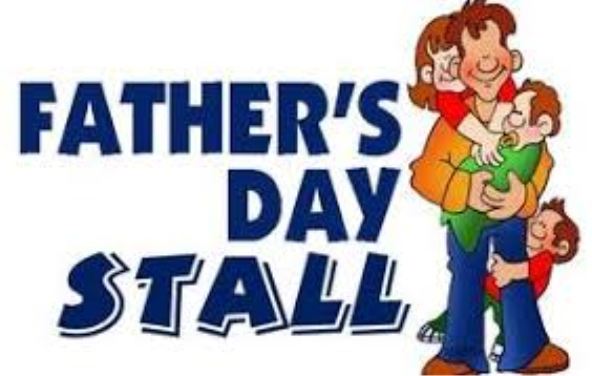 It is with regret that the P&F has made the difficult decision to cancel this year's Father's Day Stall.  The current restrictions and the uncertainty moving beyond the 2nd September has required the decision to be made.
| | | |
| --- | --- | --- |
| Sierra B | Chi Chi E | |
| Noah H | Ayo A | Jordan G |
| Lily C | Diona D | Jersey J |
| Portia M | Romeo M | Georgia H |
| Asher M | Rishane R | Elijah D |
| Alicia M | Eran P | Reagan T |
| Samuel T | Deon B | Alyssa M |
| Jayden B | Aurora P | Sienna Z |
| Lydia J | Xander M | Sashveer S |
| Lauren A | Max M | Aidan F |
| Ashley J | | |
Saturday 4 September

Tuesday 7 September

Yr 5/6 Hoop Time

SCHOOL TOURS

Wednesday 8 September

Thursday 9 September

School Advisory Committee Meeting

Friday 10 September

Author visit - Prep -2 - Valanga Khoza

Inter-school sport

Monday 13 September

Device Free Week: Student iPad Health Checks




Wednesday 15 September

SPORT - Division Athletics - Casey Fields

Friday 17 September

Library borrowing - Junior/Year 6

Year 6 SHINE Awards Presentation

Term 3 concludes

Tuesday 28 September 

Wednesday 29 September

Thursday 30 September

Friday 1 October

Saturday 2 October

Monday 4 October 

Term 4 begins

Year 4 & Year 2 Swimming Program

Tuesday 5 October

Year 4 & Year 2 Swimming Program 

Thursday 7 October

Year 4 & Year 2 Swimming Program

Friday 8 October

Year 4 & Year 2 Swimming Program

District atheltics carnival 

Monday 11 October

Year 4 & Year 2 Swimming Program

Tuesday 12 October

Year 4 & Year 2 Swimming Program

Thursday 14 October

Year 4 & Year 2 Swimming Program

School Advisory Committee Meeting (AGM)

Friday 15 October

Year 4 & Year 2 Swimming Program

Tuesday 26 October-Friday 29 October

Wednesday 27 October

SPORT - Division Athletics 

Friday 29 October

Year 6 SHINE Awards Presentation

Monday 1 November

Tuesday 2 November

Melbourne Cup Public Holiday




Thursday 11 November

School Advisory Committee Meeting (Dinner)

Friday 12 November

Year 6 SHINE Awards Presentation

Friday 26 November

Year 6 SHINE Awards Presentation

Monday 6 December

Device Free Week: Student iPad Health Checks




Wednesday 15 December 

Last Day of School for students

Thursday 16 December 

Friday 17 December 

School Closure

Term 4 concludes