Newsletter 15 September 2021
Filter Content
Newsletter 15 September 2021
Friday 17 September

Connectedness

Year 1 SHINE Awards

Year 2 SHINE Awards

Year 3 SHINE Awards

Year 4 SHINE Awards

Year 5 SHINE Awards

Year 6 SHINE Awards

Term 3 concludes

Monday 4 October

Tuesday 5 October

Year 4 & Year 2 Swimming Program

Thursday 7 October

Year 4 & Year 2 Swimming Program

Friday 8 October

Year 4 & Year 2 Swimming Program

Monday 11 October

Year 4 & Year 2 Swimming Program

Tuesday 12 October

Year 4 & Year 2 Swimming Program

Wednesday 13 October
Dear Parents and Friends
We are now near the end of Term Three and teachers, students and parents see the end in sight.
Remote Learning has and continues to be a big undertaking by all stakeholders. Snap lockdowns and subsequent extensions to these lockdowns have tried the best of us. Challenges continue for parents who endeavour to juggle their own work and the supervision of learning.
Teachers continue to try and engage students in learning tasks applying the Goldilocks principle of not too easy, not too hard - but just right! Students are increasingly more confident in the use of their respective platforms: Prep-Year 4 via SeeSaw and Year 5 & 6 via Google Classrooms.
The school is conscious of the disconnect for many of our students and has worked hard over the last two weeks to promote connectedness and bring a bit of fun into the learning. The VRQA has given permission to CECV schools to prioritise only the Victorian Curriculum's English, Maths, and PE (and RE) in Term Three, which provided time and or flexibility to build relationships even in the remote space in the other parts of the day.
The Connectedness Initiative whilst an enormous amount of work has been a resounding success. Teachers, Education Support Officers, and the School Leadership Team have crafted a range of different opportunities designed to engage and promote connectedness. We have loved seeing the faces of so many, the smiles, the bed hair, and the pyjamas. It has been a wonderful opportunity for children and adults alike. The Zoom space has been a buzz and a joy.
Looking forward
With the continued lockdown comes many disappointments - the cancellation or postponement of events and programs. Even the delivery of furniture for the new Administration Area of the new build has been impacted by the lockdown.
As we approach the end of the year, postponements will cease to be possible with limited calendar options and with third-party calendars full. Some hard decisions may well need to be made - but we remain hopeful and wait.
Term Four is a big term and in this time of uncertainty and significant personnel change, it may well be bigger.
Change challenges many and whilst there will be no change for change's sake, things can't always be as they have been or were.
We will work hard in Term 4 and respond and adapt as COVID curveballs are thrown our way.
We learned from last year that sometimes necessary new can be better than old. Current events and restrictions challenge us to find different ways and discover new possibilities.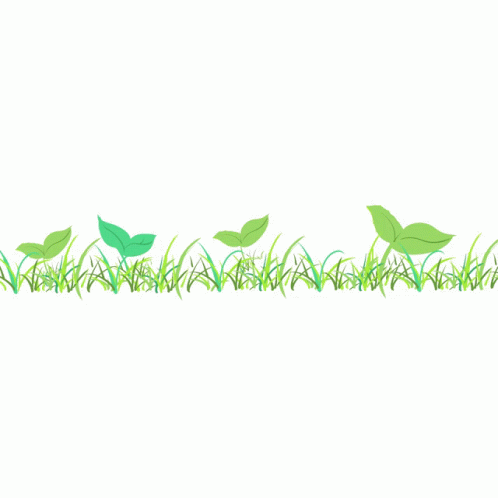 Loss and Grief
During this challenging time, many families in our community are doing it tough. Families are separated. Loved ones live far away in other countries, services that keep many buoyant are not available or able to support them as they need. We have families who have loved ones who are terminally ill and in the late stages of palliative care and there are others amongst us who are experiencing grief due to the loss of loved ones.
To those in our community who are suffering, our prayers are with you at this difficult time.
We wish everyone a safe and happy holiday period.
Andrea Kershaw
Acting Principal
2022 Classes - The process of class lists for the forthcoming school year is soon to commence. If your child has a particular educational need please submit via email to principal@stcberwick.catholic.edu.au - Subject: 2022 Class Placement
Requests for consideration are made on a year-by-year basis - correspondence from previous years will not be referred to. Requests for particular teachers will not be accommodated.
Requests for consideration must be received by the end of this term.

As in previous years, once classes are established. no alterations to allocations will be made.
2022 Enrolments - As the school undertakes the enormous process of preparations for the upcoming school year. it is important that we are aware of possible movements both in and out of the school community. With position vacancies basically unavailable across most areas of the school and with waiting lists in place, we ask that you advise the school if your family is planning to transfer or relocate.
St Catherine's School Advisory Committee

If you possess an enthusiasm for and willingness to promote the mission of Catholic Schools, desire to give service to the school community and believe you have gifts and skills to contribute, then we ask that you consider placing a nomination for a position on our School Advisory Committee. We have three positions that will be becoming vacant as Jeremy Shu and Melissa Musgrove complete their current 2-year term and Anthony Taranto his second 2-year term.
The primary function of the Advisory Committee is to improve the capacity of St Catherine's as a Catholic school in order to deliver quality educational outcomes for its students. As an advisory forum to the Principal, it provides input on matters around educational, pastoral and financial matters as well as project development and facility management.
School Advisory Committee Members generally meet once a month of a Thursday evening, but may also be called together at other times when specific projects or issues are being discerned.
The role of the School Advisory Committee is very much one of support, stewardship and collective representation in working for the best interests of the school and its student body.

Anyone interested in knowing more about the School Advisory Committee and its role is certainly welcome to speak with any of our current members.
A Nomination Form linked here needs to be returned to the School Office by Friday 17 September 4:00 pm.

If more than two nominations are received, then an election will take place as per the guidelines of the Constitution.

The AGM of the School Advisory Committee is Thursday, 14 October 2021, time 5:30 pm.
School Photos
We understand that parents are eagerly awaiting the delivery of school photos. We have been in contact with the School Photographer and share with you the response to our inquiry on your behalf.
Thanks for reaching out and I hope this finds you and the school community safe & well.
With most of NSW & Victoria in some form of lockdown for most of Term 3, we've pivoted to a majority of our staff working from home.
Thankfully, our laboratory, is based in NSW, is still able to operate and function: following NSW Govt. rules regarding density quotients and only by a skeleton staff of essential employees issued with workers permits. School photos are continuing to be processed, however in a very reduced capacity
Ordinarily (in a non-pandemic affected year), we'd be delivering photos within 4 weeks of proofs being approved. That final approval for St Catherine's school photos landed on2ndAugust 2021. Which would equate to photos landing with you today.
At this stage, I anticipate your photos delivered in the last week of Term 3 or during the holidays.
Hello Everyone
Well, we have made it to the last week of Term 3 and as always it has been a very busy one at that! In our last staff meeting for the term, teachers discussed the importance of Catholic Missions given October is Missions' month.
We are now planning for Catholic Mission Week Monday 25 to Friday 29 October. During this week students will be involved in a variety of learning experiences related to Catholic Missions. If you would like more information please visit the website: https://www.catholicmission.org.au/
The Parish Sacramental program continues to be postponed until further communication from the Diocese of Sale is received.
Finally I would like to wish everyone a restful break where you can relax and spend time with the people that you love the most.
Below is a prayer which you might like to pray with your family or individually.
Yours in Faith
Nerida Byrden
Catholic Identity and Religious Education Leader
PARENT OVERVIEWS
Please have a look at the overviews/videos for this fortnight. Specialists and level teams have collated all the wonderful work for the term and some teams have included a snapshot of the exciting learning opportunities to come in Term 4.
SPECIALIST LEARNING SHOWCASE
END OF TERM 3 MESSAGE FROM OUR YEAR 6 LEADERS
Term 3 has been an interesting journey. We have successfully managed our State lockdowns, engaged in our learning onsite and remotely and maintained our connectedness with our friends and school community.
As many of you know Mr Browning has left our school and Ms Kershaw has stepped in as our Acting School Principal. We also want to say a huge congratulations to Miss Ornsby because she has been given the role of Acting Deputy Principal! Miss Ornsby has been an amazing Year 6 teacher and will definitely be missed. We wish her and Ms Kershaw the best of luck in their new roles and hope they will visit us!
Lastly, we would like to thank you all for all the hard work and effort you have put into remote learning! As students, there is no way we could've got through this term without such amazing teachers, staff, parents and guardians. We appreciate all the long hours you put into making these adjustments to remote learning and helping us through these difficult times.
Well done to all the amazing students of St Catherine's because you have all done so well and kept on going! You are all so strong and hardworking, well done! This shows that we can do anything! Keep up the hard work and never give up!
We hope you enjoy your school holidays!
Sam, Tahlia, Rajveer and Ali
Year 6 Leaders
This week's SHINE focus at St Catherine's is NOTICE AND OWN OUR ACTIONS.
During Remote Learning we can continue to SHINE in many ways! When we NOTICE AND OWN OUR ACTIONS by communicating with our teachers on Seesaw or Google Classroom and using our learning time efficiently.
Please see below a message from our SHINE leaders Brenlie and Olie.
CyberSafety
Since 2013, ySafe has become
Australia's leading provider

of cyber safety education. ySafe are known for their eclectic team of

child psychologists,

ex-police officers

and

teachers

who specialise in cyber safety.

ySafe was founded in response to growing concerns amongst parents and school communities regarding children's online activities, and the increasing prominence of technology-related developmental and behavioural issues. ySafe's approach has also been one of a pro-technology ethos, uniquely focussing on the social & emotional components of cyber safety and online behaviours.

Originally founded by psychologists, the need was identified for a multidisciplinary approach to cyber safety education and management. With that, the team expanded to include clinical psychologists, ex-police officers and teachers who are leaders in the field of cyber safety and social media. Their combined experience in child development, research, policing, and classroom contexts has provided them with a unique insight into the challenges and opportunities that participating in a digital environment presents to students, parents, and schools.

Select the link below to view the 'Communicating Safely Online Module' designed primary school aged children.
PLACEHOLDER
Re: Day for Daniel – Friday 30 October 2020
MAIN POINTS
• The Daniel Morcombe Foundation is seeking assistance with the continuation and
expansion of the National Day of Action, Day for Daniel.
• Day for Daniel endeavours to raise awareness of child safety, protection and harm
prevention.
• Day for Daniel is about educating children through child safety and protection initiatives
and helping empower children to 'Recognise, React and Report' if they feel something is
not right.
• 'Wear Red – Educate – Donate' is the theme for Day for Daniel. Schools, kindergartens,
businesses and communities across Australia are being encouraged to take action and
conduct child safety activities in their local communities to help in 'Keeping Kids Safe'.
• The objectives of Day for Daniel are:
o To raise awareness about child safety and protection while promoting a safer
community for children.
o To educate children regarding their personal safety and empower them to
'Recognise, React and Report'.
o To honour the memory of Daniel Morcombe.
o To raise funds to produce and distribute free educational resources.
• Registration to participate in Day for Daniel is free and can be completed online at
www.danielmorcombe.com.au.
The Parents and Friends Committee Meeting
The committee members meet monthly.
The minutes of the meeting held Wednesday 8 September are attached for your information.
| | | |
| --- | --- | --- |
| Ryder T | Max A | Bailey S |
| Jasper S | Linahya D | Miah M |
| Layla V | Alex J | Isaiah P |
| Kayla G | Nicholas R | Tania T |
| Nathan N | Tiffany J | Lukas P |
| Noah S | Miranda W | Jubay A |
| Dinuja F | Isabella C | Millie M |
| Ryan T | Lara T | Shania P |
| Ashton P | Ariana S | Emily M |
| Spencer P | Christia Ramiah P | Jasmine N |
| Jett J | Alfie C | Zoe P |
| Dan P | Kai T | Seth A |
| Viktor V | Caitlin M | Zai M |
| Aidan E | Anthony G | Audrina J |
| Deandra K | Lincoln G | Antonio A |
| Kiara D | Ariana K | Harley U |
| Chase S | | |
Thursday 14 October

Year 4 & Year 2 Swimming Program

School Advisory Committee Meeting (AGM)

Friday 15 October

Year 4 & Year 2 Swimming Program

Monday 25 October

Catholic Mission Week begins

Tuesday 26 October-Friday 29 October

Wednesday 27 October

Friday 29 October

Mission Action Day - Whole School

Monday 1 November

Tuesday 2 November

Melbourne Cup Public Holiday

Wednesday 10 November

Parents and Friends Committee Meeting

Thursday 11 November

School Advisory Committee Meeting

Monday 6 December

Device Free Week: Student iPad Health Checks

Wednesday 8 December

Parents and Friends Committee Meeting

Wednesday 15 December

Last Day of School for students

Thursday 16 December

Friday 17 December

School Closure

Term 4 concludes